Lip na Cloiche Garden and Nursery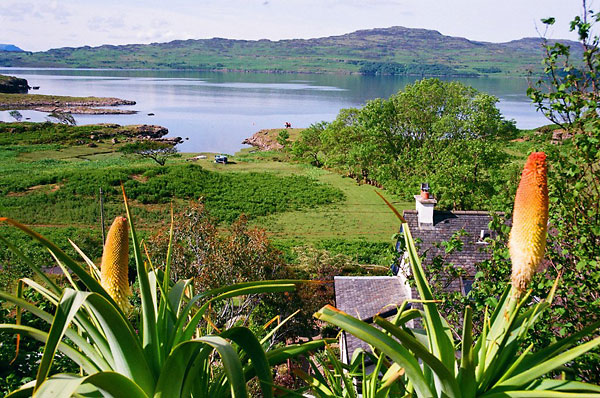 Lip na Cloiche is a small, densely-planted garden on the Isle of Mull, open to the public.
The garden is featured on the front cover and a 12 page spread in Island Gardens by Jackie Bennet, published in UK, US and Canada by White Lion 2018 Click here to learn more > > > .....

Lip na Cloiche gardens regularly features in magazine articles including a recent visit and feature in Country Life - summer 2019.
Lip na Cloiche garden is beautifully situated close to the shoreline of the Isle of Mull, and has stunning views of Loch Tuath and the Isle of Ulva.
It is well worth seeing, especially if you are interested in finding out which plants are likely to thrive in the mild local climate.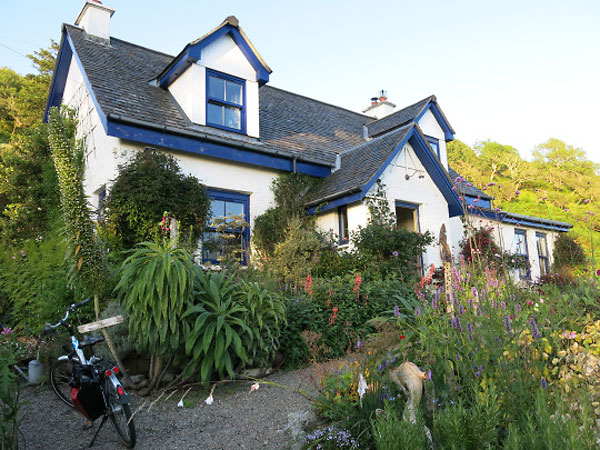 A wide range of such plants is available for sale throughout the year, as well as fresh eggs and many craft items made from locally "found" materials.
Crafts and Cards for sale on the www.themullandionashop.co.uk

There is no admission charge; however a donation would be appreciated if you wish to visit the garden;
25% of money raised is donated to local charities.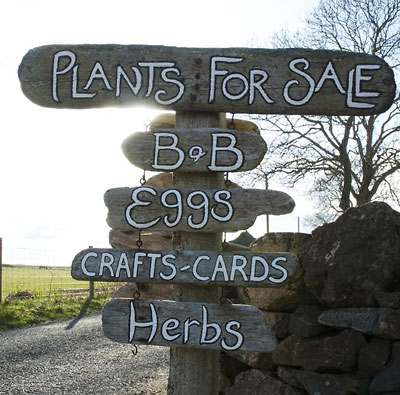 To find out more about the garden, the area, and about visiting Lip na Cloiche, do have a look around this site and our Facebook page.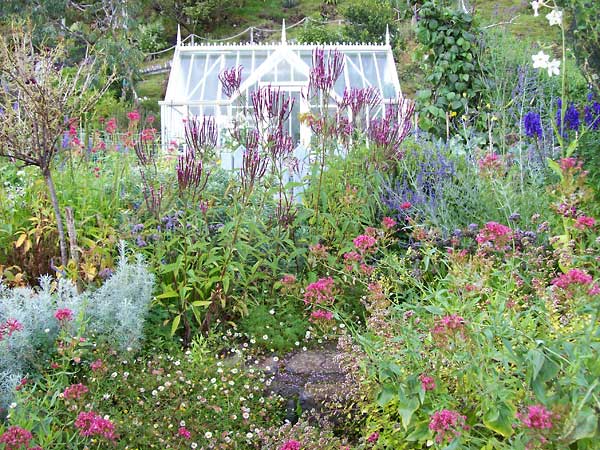 Charity Opening Days
There is a special Charity Opening over the second May Bank Holiday every year,
when a nominal entry free (to the garden) is charged and teas and home baking served.
In 2015, £797.95 was raised for Isle of Mull Riding for Disabled.
In 2016, £882.50 was raised for Isle of Mull Riding for the Disabled.
In 2017, £1185.05 was raised for Isle of Mull Riding for the Dasabled.
In 2018, £1179.31 was raised for Isle of Mull Riding for the Disabled.
2019, £1367.40 was raised for Isle of Mull RDA & Marie Curie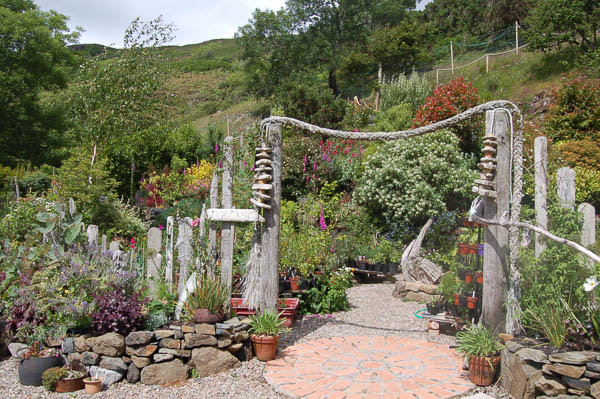 Follow our year on FaceBook
Lip na Cloiche in the News
Lip na Cloiche recently featured in the Jane McDonald cruising TV programme
Lip na Cloiche has been featured in a variety of gardening publications and you can access some of the articles below.
The garden is the subject of a Blog on the website for Doddington Place Gardens. > > > >
A feature article in the 2014 edition of the Caledonian Gardener (the annual Journal of the Royal Caledonian Horticultural Society).
There is a copy of the article available here > > > >
On the cover of the January 2012 edition of The English Garden you can access a PDF of the article here. > > > >
Also in 2012 Lip na Cloiche was featured in the Italian gardening magazine Gardenia. You can dowload a PDF of this article here. > > > >
The garden is featured in the September 2011 Issue of Scottish Field Magazine.
Featured in The Guardian's Reader's Tips of the best gardens to visit around the world in May 2011. > > > >
Lip na Cloiche was featured in the April 2011 edition of the RHS Magazine.
April 2010 Country Living magazine and a pdf version of the article is available. > > > >

The garden is featured on the front cover and a 12 page spread in Island Gardens by Jackie Bennet,
published in UK, US and Canada by White Lion 2018
July 10th 2019 Article in Country Life Magazine
March 2020 Feature in Garden Answers Magazine
feaured in Spring 2020 issue of The English Garden Magazine
The June 2020 issue of Landscape Magazine
The November 2020 issue of Scotish Field